As your business faces increased threats and complexity of risks, how prepared are you to manage those risks, whilst continuing to effectively function as a business and, crucially, without breaking the bank?

Developed over many years, the Secured by CIPROS Programme provides a number of specialist services, allowing our clients to focus on business development and growth, without the burden of continually reviewing business threat, risk and vulnerability.
Our integrated teams bridge the virtual world and the physical world we all work in. We assess and manage risk, threat and vulnerability, allowing our clients the space to develop, grow and flourish.
The Secured By CIPROS Programme is different for each of our clients, but is likely to include:
Cyber and Information Security
Intellectual Property
General Data Protection Regulation Compliance
Identification of Business-Critical Incidents
Incident Management including internal and external communications
Disaster Recovery, Emergency Planning and Contingency Planning
Personnel vetting and the threats from insiders
Physical security
Legal and insurance
Health and Safety
Project Management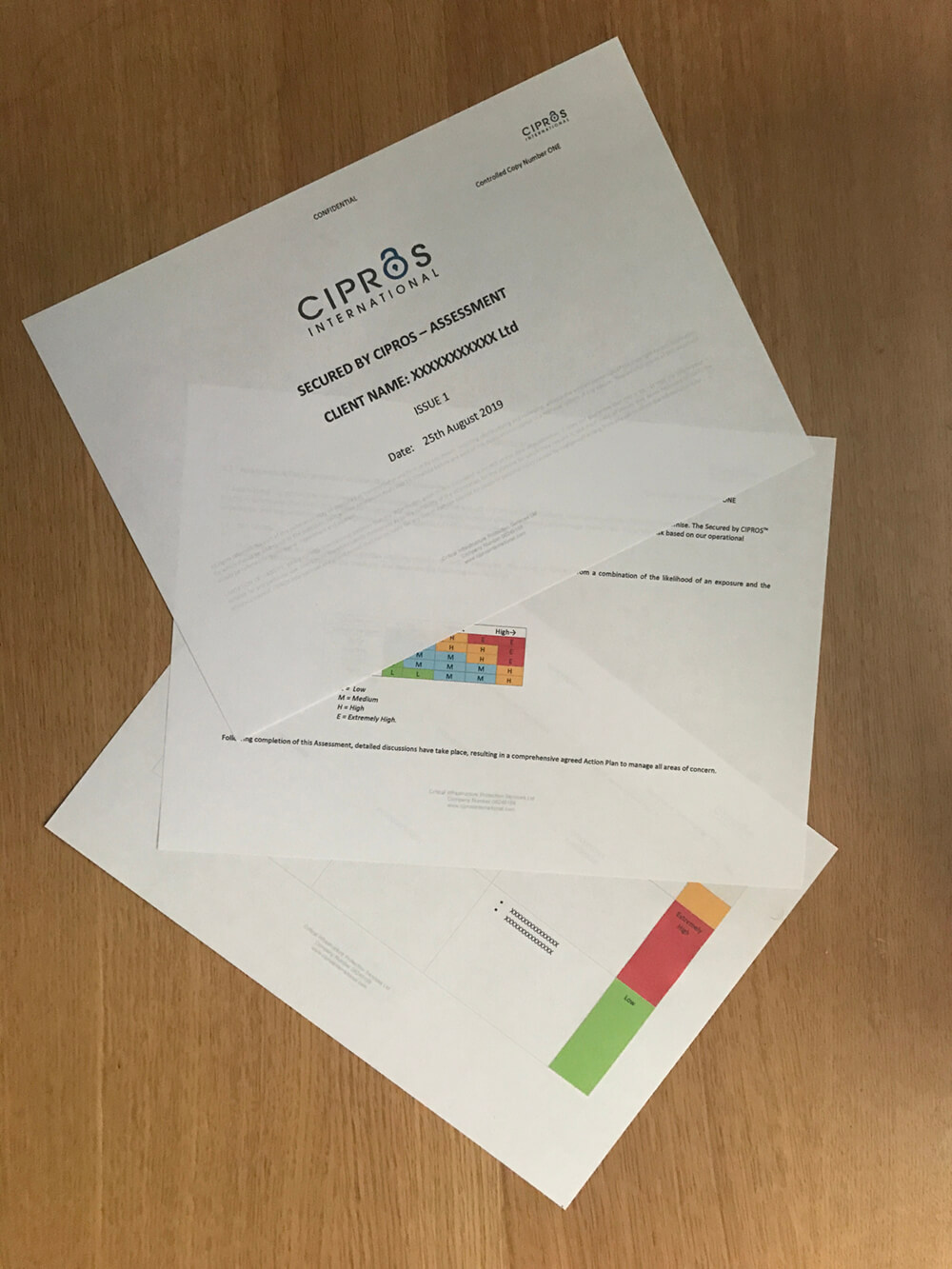 Members of the Secured by CIPROS Programme benefit from significant cost savings for other related services, for example:
Penetration Testing
Cyber Essentials and ISO certification programmes
Personnel Vetting / Screening
Technical Surveillance Counter Measures (bug sweeping)
Cyber Reviews – prevention and mitigation of all cyber concerns
Insurer reporting on risk improvements
"Secured by CIPROS has been hugely beneficial for us, providing clarity on where effort was required. CIPROS representatives were experienced, knowledgeable, and worked very well with our people in resolving a number of challenging issues. Our use of the Secured By CIPROS Programme, ensures we are fully prepared to manage and mitigate our red flags. We continue to work closely with CIPROS, and would highly recommend them."
"The Secured by CIPROS Programme, focuses minds with clear, fact based information. We have worked closely with CIPROS representatives, who are highly experienced, able to give practical, hands on guidance and support both to clients and ourselves."
Protecting assets through intelligence, experience, training and technology

enquiries@ciprosinternational.com


Specialist Threat and Risk services, providing Security, Safety and Resilience